Course on the Scientific Analysis of Facial Expressions
12 th – 13th October 2018 BRUXELLES
9 am – 4 pm
This is a complete, intensive and practical course on the techniques and methods of facial analysis. At the end of the course you'll be able to: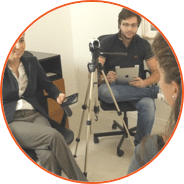 USE
the interpretation of facial emotional expressions with accuracy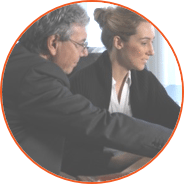 APPLY
the description of facial changes objectively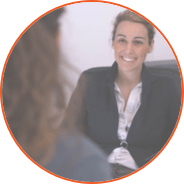 READ
various types of expressions from micro-expressions to very subtle expressions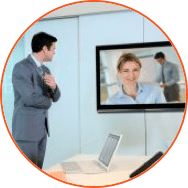 ADAPT
facial expression reading to your field of interest
Call and receive all the information regarding NeuroComScience's courses and activities immediately.
[calendarizeit defaultview="rhc_gmap" gmap_zoom="5″ gmap_geolocated="1″ gmap_default_lat="41.9097306″ gmap_default_lng="10.2947545″ rhc_year]
INTRODUCTION TO THE ANALYSIS OF FACIAL EXPRESSIONS
Main functions of nonverbal communication;
The facial configurations;
Elements of nonverbal communication;
Lies.
SCIENTIFIC SYSTEMS OF FACIAL CODING
Comparisons of different analysis methods;
Exercises.
COMPOSING AND DECOMPOSING FACIAL EXPRESSIONS
Forehead, eyebrows, eyes. Coding of independent and combined movements. How to compose a list of upper face expressions and their meanings: Bringing together and lowering the eyebrows – 4, Raising the inner part of the eyebrows – 1, Raising the outer part of the eyebrows – 2, Wide opened eye – 5, Raising the cheeks – 6, Tension of the eyelids – 7, Closed eyes – 43, blinking – 45, closing one eye – 46.

Exercises with pictures and videos.
THE LOWER FACE: NOSE, MOUTH, CHIN
Corrugating the nose – 9, Raising the upper lip -10, Raising the chin -17, Lowering the corners of the lips -15, Separating the lips – 25, Lowering the jaw – 26, Yawning – 27, Lowering the lower lip -16, Stretching the lips – 20, Dimples -14;
Interpretation of independent and combined movements;
Exercises with pictures and videos.
THE CHEEKS AND LIPS
Accentuating the nasolabial fold -11, Raising the corners of the lips – 12;
Prominent cheeks – 13. Combinations;
Puckering the lips – 18, Pushing out the lips – 22, Tightening, thinning and closing the lips – 23, Compressing the lips – 24, internal sucking of the lips – 28;
Nuances of emotional meanings;
Exercises with pictures, videos and direct observation.
EMOTIONAL INTERPRETATION
Six to eight basic emotional expressions;
Secondary and social emotions;
Conversational signs;
Implementation of the scientific analysis of facial expressions in specific sectors;
Exercises with videos and direct observation.
FINAL EXAM
A practical exam consisting in the analysis of facial expressions
GUARANTEE
We accept maximum 15 people per course in order to guarantee the quality of individual learning.
QUALIFIED TEACHERS
The teachers are behavioral analysts highly qualified in the analysis of nonverbal behavior with a vast experience in the application of analysis techniques in different domains such as the corporate, institutional and private businesses sectors.
Read their CVs in the About Us section.
COSTS
Standard price: 450€. Reduced price: 360€.