NeuroComScience is a consulting, training and research center for behavioral analysis, specialized in non-verbal behavior. Important companies, organizations, and institutions turn to NeuroComScience and apply methods and scientific techniques in interpretations of human behavior and take advantages in terms of precision, time and resource savings.
NeuroComScience utilizes most of its applications in different sectors:
corporate – human resources: personnel selection and evaluation, employee motivation, assessment of company's organizational climate, leadership training. Some of the companies that have used our services are: G Group-ExsItalia (recruitment), Academia BC C (banking sector), Doxa (market research), ARU(recruitment), Trelleborg (multinational corporation, industrial sector), Automarocchi(transportation).
security: identification of high-risk behavior, retrieval of information from investigative interviews. Some of our clients: Italian Police-Ministry of Interior, Italian Military-Ministry of Defence.
educational and clinical environment: mental training for children with social skills problems, with autistic spectrum disorder, for children with no developmental disorder but with poor scholastic performance, and mental training for parents.
Power, Knowledge, Strength
In 2013 NeuroComScience won the first prize for a research project that is being realized at TechnoArea and is funded by Research Area of Trieste and Gorizia Chamber of Commerce.
NCS conducts high-level experiments and it researches its applications in the laboratory that is equipped with an observation cabin, micro and video cameras and various instruments measuring physiological changes. It organizes consultations and training. The organization is agreed upon with the Universita Degli Studi di Trieste, the department of Life Studies of the University of Trieste for the experimental research and is financed by the research scholarship.
The Executive Director of NeuroComScience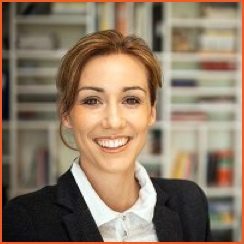 Jasna Legiša, Ph.D
Behavioral analyst in the corporate and institutional sector, introduces some applications of science-based technics of non-verbal behavior analysis which are used today by numerous professionals, businesses, and institutions. Conducts consultations in personnel selection, employee evaluation and motivation for major businesses and multinational companies.
Researcher: Continues with experimental research devising new techniques and methodologies. She is the author of "Ti leggo in volto", a first publication dedicated to the analysis of non-verbal behavior in Italy. From 2000 to 2012 has collaborated with Department of Neuroscience of the Center for National Scientific Research of Strasburg (CRNS).
Adjunct University Professor: University of Trieste (2010-2013) Department of Medical Science, University of Salento (2015) Master project KHIRA.
Education: Ph.D in medicine, specializing in Communication from University of Trieste, Master's degree in psychology from the University of Ljubljana, Master's degree in Communication from University of Trieste, Post Graduate courses in behavioral analysis with foremost authorities on non-verbal behavior.

Psychologists, Neuroscientists, HR consultants:
Jessica Vascotto
Federica Vogliobene
Silvia Fasciano
Ersilia Maria Tuosto
Federica Vogliobene
Patrizio Caini
Criminologists:
Filippo Garofalo
Domenico Buono
Ludovica Pampaloni