Scientific Analysis of Gestures Course
In this advanced course, you will learn: advanced facial decoding, the analysis of motor gestures behavior, procedures for video and direct observation analysis.This is a hands-on, intensive course. Upon conclusion, the participants will be able to: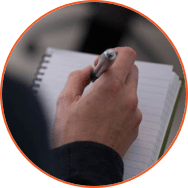 UTILIZE
the interpretation tactics with maximum reliability to read the facial and body language;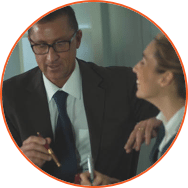 APPLY
Body Coding System, a body language technique that consists of classification and interpretation of movements;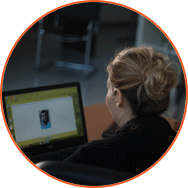 INTEGRATE
the tactics of interpretation of facial signals, motor gestures and non-verbal aspects of interpretation;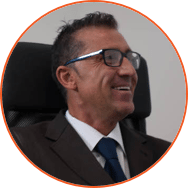 ADOPT
the guidelines and protocols in techniques for detection of lies.
ISFE Technique
Structure the interpretation tactics of facial analysis with maximum dependability.
Classify the movements in relevant categories
Differentiate conversation signs from the ones related to emotions.
Adopt interpretive structure for complex expressions.
Exercises with all types of soft, muffled micro expressions using interpretive tactics.
Verification test with photo and video analysis using ISFE technique.
Body Coding System Technique
Identify singularities in motor gesture behavior.
Analyze the channels of motor gestures.
Identify universal micro movements of emotion
Interpret thoughts' direction with the analysis of illustrators
Exercises for identification and interpretation of posture and motor gestures behavior.
Verification test: photo and video analysis using Body Coding System Technique.
Integration of non-verbal channels and guidelines for analysis procedure.
Integration of all information derived from non-verbal channels.
Compare verbal and non-verbal behavior.
Recognize incongruences.
Set up the structure of video analysis in order to recognize the reliability of statements.
Choose the devices for direct observation.
GUARANTEE
We accept maximum 15 persons per course in order to guarantee individual learning.
QUALIFIED INSTRUCTORS
Highly qualified instructors with academic titles in non-verbal behavior, with vast experience in companies, institutions and private businesses.